Willowbank Observatory, Pennyghael, Isle of Mull, Scotland

Near real-time auroral-warning magnetometer, local weather and webcam
22/11/23: Multichannel SID system: NRK Grindavik, Iceland off-air. Trial of ICV, Italy as a replacement.
Simple Auroral Magnetometer (SAM)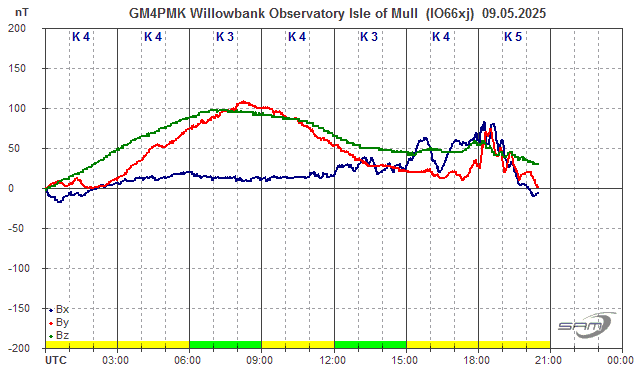 Click for yesterday's magnetometer graph (opens in a new window)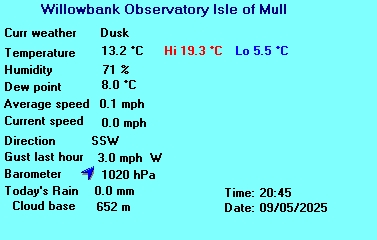 Detailed reports and records are here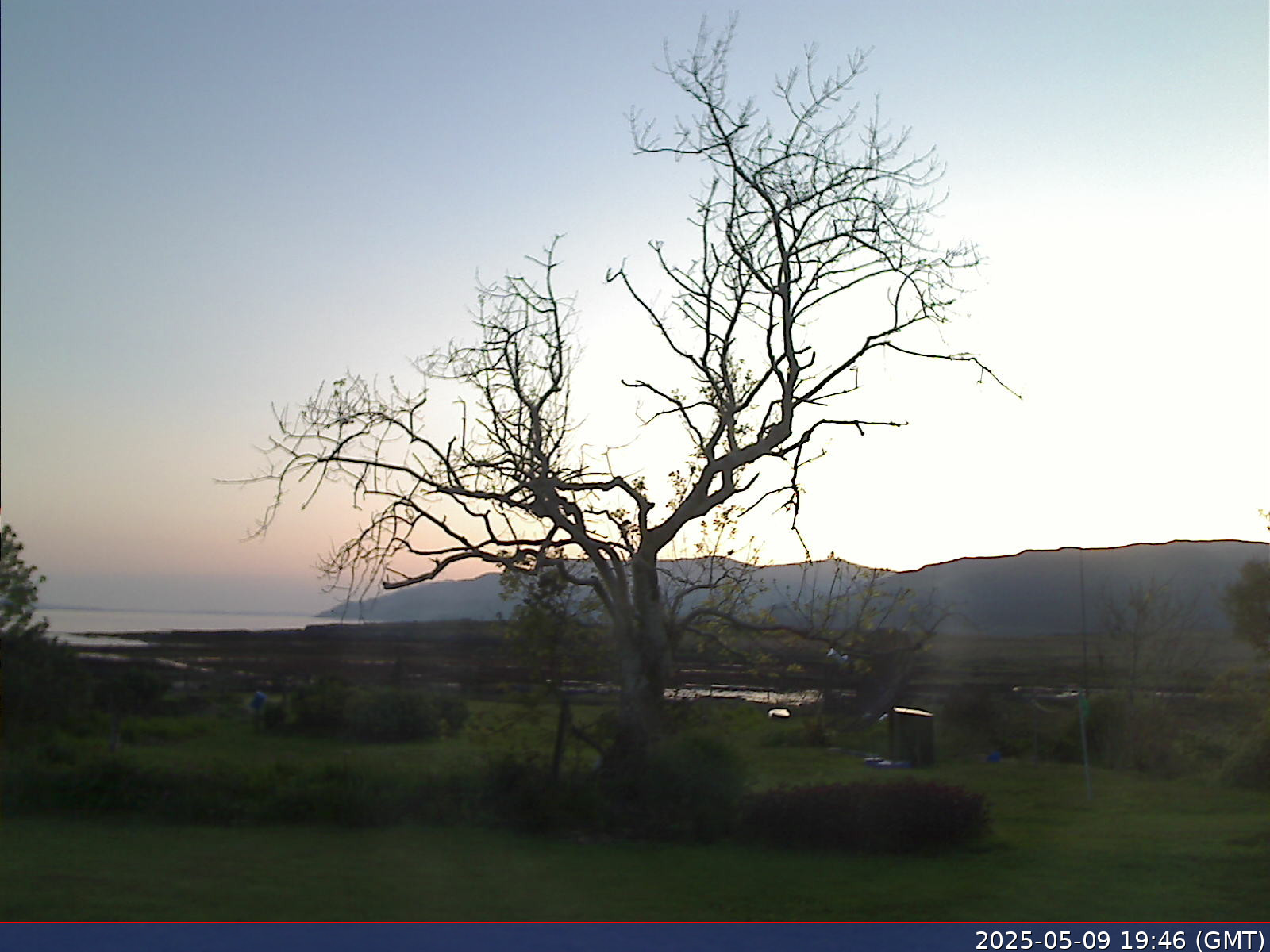 The weather observations are made with a Davis Vantage Pro 2 system. The Webcam is a Logitech 9000 Pro.
All times are in UTC (add 1h for British Summer Time). The software used is Weather Display v10.37.
The SAM magnetometer is designed to give advance warning of possible auroral activity. Disturbances of K = 5 or more on the graph signal there may be such activity. More information about viewing the aurora can be found here. More details about the magnetometer are here.
The system has been modified to allow use of a third fluxgate sensor, allowing measurement of both E-W, N-S and vertical components.
Data from my Sudden Ionospheric Disturbance (SID) receivers and Cosmic Ray Muon monitor is here.

These web-pages are always under development and will be subject to changes, or be taken off-line from time to time. More details of the instruments can be found here.
Comments or suggestions for changes are welcome. Please send them to me at : marsport@marsport.org.uk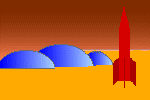 Return to Marsport Home Page