Willowbank Observatory, Pennyghael, Isle of Mull, Scotland

Sudden Ionospheric Disturbance (SID) Monitor

Last 6h plotted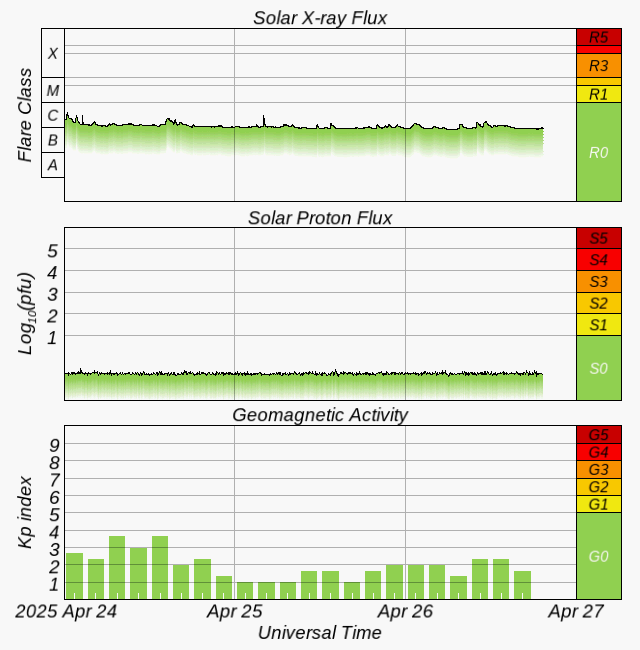 data courtesy of NOAA/SWPC

Yesterday's SID Chart


Today's full chart from 00UTC

This page shows recorded signal strength of a VLF radio station. This is receiving DHO38 operating on 23.4kHz located in Germany.

Solar (X-ray) flares, amongst other events, can cause changes in the ionosphere which result in enhanced received signal strengths.
Details of the receiving equipment are here.
The upper plot shows the last 6h of recording.
The lower plots show the complete 24h record for the previous day and the current day.

The plots are updated every 15 minutes.

Data from NOAA/SWPC is shown for comparison.
Refresh your browser for the latest plotted data. The SID plots are made using RadioSkyPipe.
Comments or suggestions for changes are welcome. Please send them to me at : marsport@marsport.org.uk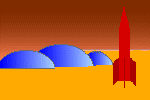 Return to Observatory Page