Welcome to the SMD Codebook!

The SMD Codebook is a reference for Surface Mount Device semiconductor device codes, equivalents and connections.
Last update was 24August 2015.
These pages are best viewed at 800 x 600 or higher resolution using a browser that supports frames.

If you haven't been here before, please Read the Introduction as it contains a lot of helpful information.
Note I cannot respond to requests for information on SMD devices by email - if it isn't on the list, then I don't have any info!

Click here to enter the SMD Codebook
Read the Introduction (highly recommended if you've not been here before)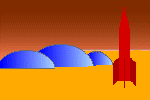 Warpspeed back to Marsport
---
© by R P Blackwell GM4PMK
last update 02/01/23